FUNCTIONAL MODEL OF DIGITALIZATION PROCESSES' MANAGEMENT OF REGIONAL ECONOMIC SYSTEMS
Ключові слова:
functional model, management, digitalization, information economy, digital technologies, regional economic system, region, regional economic development
Анотація
The article examines modern problems and prospects for the development of digitalization of regional economic systems. The main processes of the implementation of digital technologies in all aspects of the economic and social life of the regions have been studied. Based on the analysis, it was established that the development of digitalization contributes to the entry of regional economic systems into the global digital space, which contributes to the expansion of cooperation between regions and allows the formation of relevant IT clusters. It was proven that the processes of digitalization and intellectualization of economic processes are carried out in compliance with certain principles. Based on the analysis, the stages of digitalization of the regions were determined based on the number of IT specialists, IT companies and institutions that train specialists in the digital technology industry. On the basis of regional clustering, the main measures that contribute to the development of digitalization on the basis of innovation and investment were developed. The largest Ukrainian and foreign crowdfunding platforms on which communication exchange between ideas and investors is carried out were analyzed.
Завантаження
Дані завантаження ще не доступні.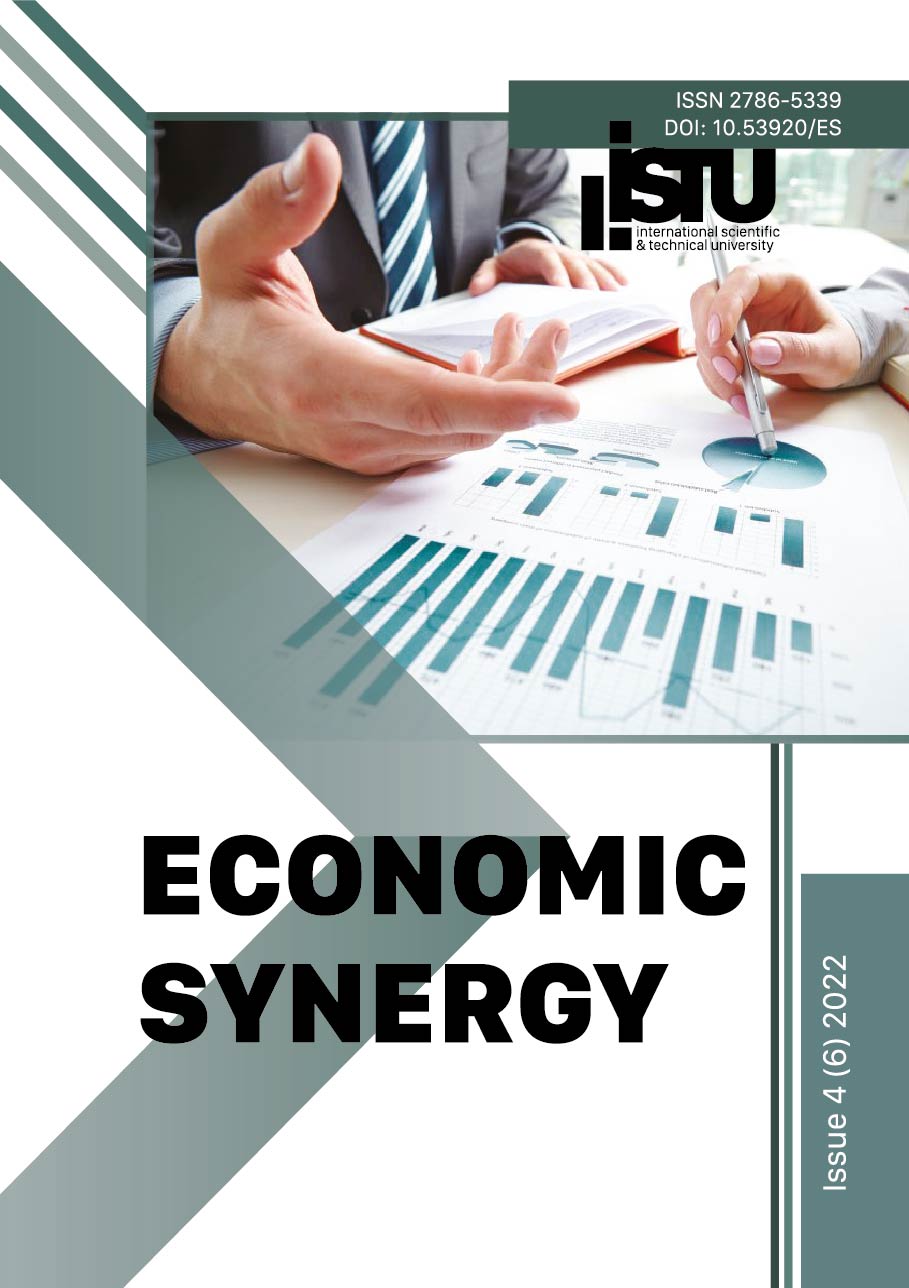 ##submission.downloads##
Як цитувати
SAMOILOVYCH, A. (2022). FUNCTIONAL MODEL OF DIGITALIZATION PROCESSES' MANAGEMENT OF REGIONAL ECONOMIC SYSTEMS. Economic Synergy, (4), 211–224. https://doi.org/10.53920/ES-2022-4-16